Repairs
Maintenance
Replacement Parts
Predictive Maintenance
Fully Certified Engineers
Engineer
Error Codes
Matsuura Machine Support
Machine Tool Technologies has a wide portfolio of complementary technologies to solve all your Matsuura Machine troubles keeping your machinery efficient and productive. Our talented team of dedicated engineers are trained to a high standard and work with many sectors across the country.
We also work closely with brand partners to ensure you have access to the full range of Matsuura CNC machine parts when needed. Our on-site repair and support equipment also give us the full capability to help you achieve your production goals.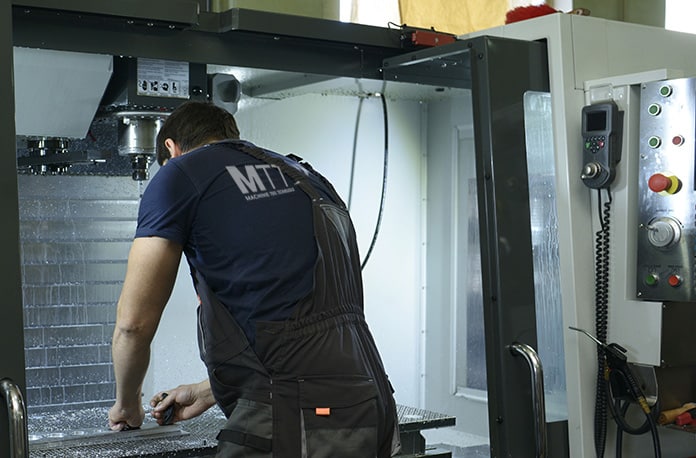 Matsuura Machine Support
MTT offers world-class Matsuura CNC repair and support solutions for enhanced efficiency and profitability. We offer tailored solutions to optimise your manufacturing efficiency and comprehensive spares and servicing support.
Our engineers also have extensive technical and working experience to 24-hour service response as well as telephone support for out of hours emergencies.
Unexpected breakdowns may require fast replacement of parts. We collaborate with Matsuura machinery stores across the country to ensure you receive factory-authorised parts.
Whether you need spindle repair services or refurbishment we can help you to restore your machine to its original performance within a minimal timeframe. Our Matsuura machine support team have a wealth of knowledge in multiple aspects including in CAD/CAM repairs.
If you have a new Matsuura CNC machine or need to commission an automated process, MTT engineers can help you train your in-house team on how to maintain high efficiency and carry out minor preventive maintenance techniques.
MTT is your one convenient source for all your Matsuura machine support needs from repairs to scheduled maintenance. Our engineers have decades of experience in offering proven, solution-focused responses around the clock.
We also provide after-service support to ensure your machines are operating at optimum production levels as required. Our team is happy to work around your production schedule to reduce machine downtime and keep you competitive. Save time and money with the MTT Matsuura machine support team.