Repairs
Maintenance
Replacement Parts
Predictive Maintenance
Fully Certified Engineers
Engineer
Error Codes
Spindle Repair
Mazak Repairs & Service
Machine Tool Technologies offers you reliable service, repairs and maintenance services for Mazak machine tools. Our team of factory-trained engineers are specialists in the machine tool industry and can handle all your major repair services, scheduled servicing, as well as emergency machine breakdown.
Our engineers and technicians collaborate with various industries across the UK including the aviation sector to provide comprehensive Mazak machine support. We have also invested in developing unique solutions for all your Mazak machine tool repair needs through continuing education and staying updated on the latest industry developments. 
Mazak Machine Tool Support
Preventive maintenance – Scheduled preventive maintenance is key to maintaining your Mazak machine tool. Our engineers help you maintain your machine's precision and improve its lifespan using scheduled maintenance. MTT's Mazak machine preventive maintenance programs are customised to your specific requirements. Our engineers can also work around your production schedule to improve efficiency.
Electronic repair – MTT factory-trained technicians offer you fast electronic repair turnaround with a low return rate. We use the latest testing equipment to evaluate and diagnose all your Mazak machine tool electronic faults.
Certified test kits – MTT engineers use high quality test kits and calibration equipment to ensure your machine produces accurate results after each repair. Our test kits are regularly calibrated to ascertain their accuracy and ensure your Mazak machine is restored to factory settings.
Spindle exchange – Our engineers and technicians can also replace any non-functioning spindles with genuine, factory-specification units. We also ensure all replacement units function as intended with the additional benefits that come with the latest upgrades and improvements.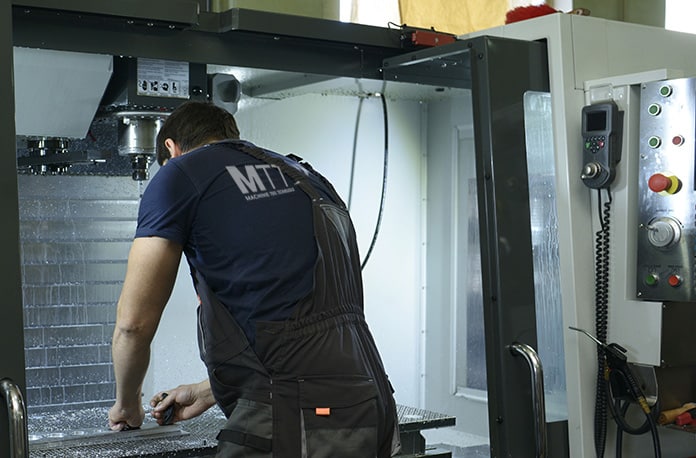 At Machine Tool Technologies, keeping your Mazak machine tool at optimum performance and full capacity is a priority. We offer a 24-hour response for emergency callouts to minimise your machine downtime and training for your in-house staff for minor Mazak machine repairs which improves efficiency.