Repairs
Maintenance
Replacement Parts
Predictive Maintenance
Fully Certified Engineers
Engineer
Error Codes
Spindle Repair
Gildemeister Machine Tool Support
Machine Tool Technologies has a Gildemeister service and repair team ready to work on a wide variety of challenges. Our service technicians and engineers will travel to you anywhere in the country with solutions for any Gildemeister CNC machine model.
We understand the impact machine breakdown can have on your production schedule. We are experienced in handling Gildemeister machine service, repair, parts replacement and maintenance services to reduce machine downtime.
Whether you need general field repairs and servicing or complex machine-specific support, our team is well-equipped to handle it. We take great pride in offering high-quality, pace-setting services and in ensuring each Gildemeister CNC machine repair, part replacement, or maintenance service is performed to industry-standards.
Gildemeister Machine Tool Support
MTT offers a wide range of repair services for all your Gildemeister machine tool problem improving functionality. Our factory-trained technicians offer quality-tested repair and maintenance services that are reliable and increase productivity.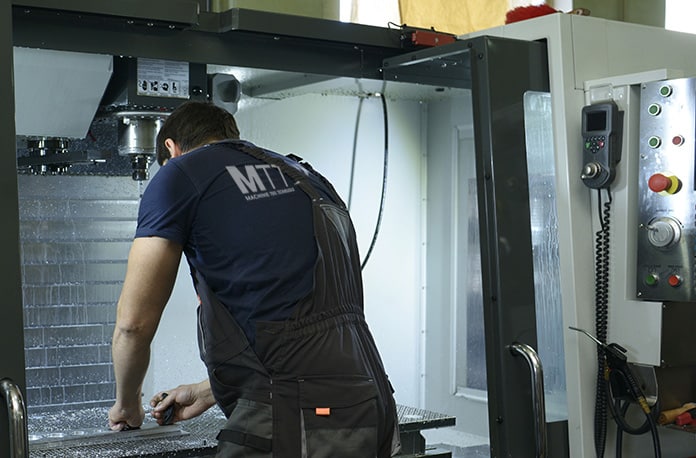 We have invested in state-of-the-art repair and servicing equipment which guarantees improved performance and trouble-free functionality.
MTT professionals also specialise in Gildemeister machine tool support and servicing including repair of electrical and electronic lathes. We also handle Gildemeister CNC machine controls. Our technicians can also perform parts replacement services for feed drive motors and main spindle motors.
If you need Gildemeister machine tool spindle repair services, MTT is your go-to partner. Our experienced professionals have served a variety of industries offering repair, servicing, and support for major brands.
Our spindle repair portfolio covers rebuild, repair, and rework services. We also offer 24-hour emergency support to ensure we get your Gildemeister machine tool up and running with minimal downtime. Speak to one of our experts for free over the phone consultations and get an accurate quote.