Repairs
Maintenance
Replacement Parts
Predictive Maintenance
Fully Certified Engineers
Error Codes
Engineer
Spindle Repair
HAAS Machine Repair
Machine Tool Technologies offers service and repair for HAAS CNC machines. Our certified technicians offer quality work and high standards to many companies across the country. We also keep up with the market development by offering prompt and reliable services.
When you choose MTT to handle your HAAS machine repairs you enjoy quick turnaround time, repair warranty, as well as the latest repair techniques and spares in the industry. Whether you need new LCDs or a refurbished axis card, our team is on-hand with customised solutions.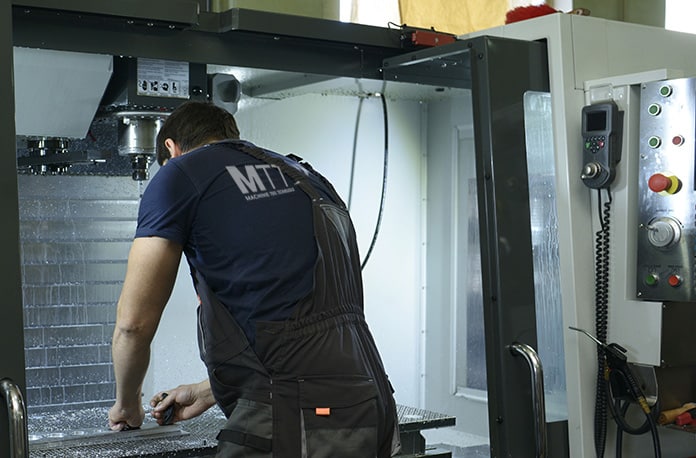 MTT HAAS Machine Repair Services
Machine Tool Technologies serves many industries across the country offering both repairs and preventive maintenance services. All our factory-trained technicians are fully certified and have sharp troubleshooting skills.
Our technicians are also experts in HAAS machine electrical and mechanical systems, which make it easy to diagnose and quickly resolve any problems. We provide a variety of services including machine levelling, geometry inspection, machine evaluations, and crash recovery among others.
Our professionals also render HAAS vector drive repair services within the shortest lead times at market leading rates. MTT also offers next generation HAAS control card repair services and power supply repair services.
Other services we offer include processor card repair, IO card repair, HAAS CNC repair, and HAAS axis card repairing services. We also offer HAAS machine parts replacement for new simps, new LCDs, refurbished axis cards, macon cards and more.
HAAS machines can be repaired on-site or in our factory. We offer reliable and efficient services to ensure we reduce your machine downtime and increase overall productivity. Machine Tool Technologies also works closely with authorised spare parts manufacturers to ensure you get original, long-lasting replacement parts.
Get in touch with your HAAS machine model number to get a free quote.