Repairs
Maintenance
Replacement Parts
Predictive Maintenance
Fully Certified Engineers
Engineer
Error Codes
Spindle Repair
Komatsu Machine Repair and Support
Machine Tool Technologies works around the clock to ensure we meet your Komatsu machine service and repair needs. Our technicians offer exceptional customer service and skilled technical support to maintain optimum machine performance.
We understand your machine's dependability has a great impact on productivity. MTT engineers and technicians use high quality parts for replacement and repair to ensure your machine can continue to run smoothly. We do all we can to work within your budget and around your production schedule to minimise downtime and get you up and running as fast as possible.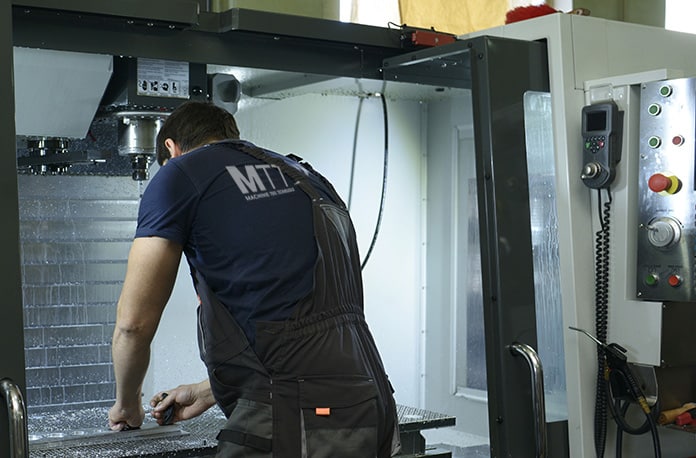 MTT Komatsu Machine Support
MTT offers detailed, extensive Komatsu parts inspection and repair services. We also offer basic inspection services after repair and maintenance. These inspections help us to plan preventative maintenance programs that will not only notify you of problems before they occur, but also help you budget for repairs. Scheduled preventative maintenance also saves you time by reducing unplanned downtime.
Our engineers and technicians have gone through the Komatsu repair manual training and offer solutions tailored to the manufacturer's specifications. Whatever your Komatsu repair needs are, our team has a solution.
MTT also offers parts replacement, servicing and repair capabilities as well as support for operator-based needs. Our team uses genuine OEM parts for repair and replacement services. Genuine parts ensure your Komatsu machine performs at peak efficiency and increase production life.
Whether you need repair and replacement services for a single unit or for a fleet of Komatsu Machines, our team of technicians offers specialist and general servicing. We are committed to delivering reliable services no matter where you are in the country.
MTT also offers consultations and no obligation quotations. Reach us through our 24-hour support service to talk to qualified technician about our services.